Tybee Island
Less than 20 miles from Historic Downtown Savannah, you'll discover Savannah's only beach, Tybee Island.

Tybee is a popular tourist destination, but about 3,000 locals also call it home. In addition, many people from Savannah, Atlanta and areas less than a day's drive live on Tybee part of the year. Most came to the island to visit before falling in love and buying a second home or relocating after retirement.


Natural Beauty and Local Charm
The historical island sill retains its natural beauty and off-the-beaten-path charm for beach lovers of all ages. Yet, it is also home to some of Savannah's best restaurants, serving award-winning cuisine that reflects its local character. It also plays host to many fun events throughout the year, including the Pirate Fest and the Beach Bum Parade.

If you're interested in investing in vacation property, Tybee has lots of opportunities. You'll never lack for guests. In fact, most spring and summer months, it's hard to find a vacancy on the island.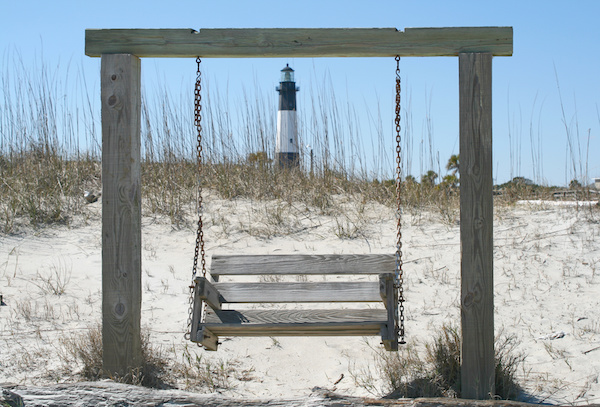 Waterfront Living on Tybee Island
Tybee Island also gives homebuyers every kind of waterfront living to choose from. You can buy a house overlooking the three miles of public beach and have a breathe-taking view of the Atlantic Ocean. Or, if you prefer, you'll find homes sitting right on the back river, some with deep water docks for fishing, boating and enjoying your favorite drink. If you love the beauty of the salt marshes, you will be happy to discover marsh front homes with expansive views.

Almost all the homes are a short walk from the beach or the back river. In fact, it's only a four or five block walk from one side of the island to the other.

The "North Beach" area has more of a residential feel to it, while the far south end is the destination of many vacationers. It's also where many of the "touristy" shops, bars and restaurants are located.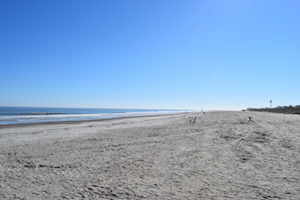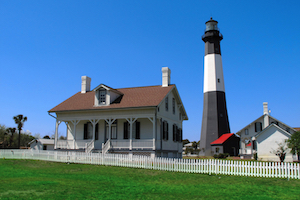 Lots to Do and See

You'll also find plenty to do on Tybee Island, as well as Historic Downtown Savannah, which is less than 20 miles away.

On Tybee you can enjoy fishing off public piers, in the surf, or on an offshore or deep sea charter. Or you can join the bikers who love to pedal all around the island. There's also nature trails, historic landmarks, including the Tybee Lighthouse and Fort Screven. You can also take in dolphin tours, the Marine Science Center or Fort Pulaski.

In Downtown Savannah, you can enjoy River Street, City Market or simply tour all the historic houses and squares. You'll also discover more heralded restaurants and nationally recognized events, such as the Savannah Musical Festival and Savannah Film Festival -- and of course, the world famous St. Patrick's Day Parade.


Fall In Love With Tybee
If you love the beach, the sunshine and a relaxed lifestyle on the coast, Tybee Island may be exactly what you're looking for.

Call me anytime 912-844-9000 -- even if you're only in town for a few days and I'll personally show you all the treasures Tybee has to offer.

Updated: 26th January, 2022 4:33 PM (UTC).